The Agathonian
THE ADVENTURE RALLYE
To sum up
Duration : around 2h30
Theme : Treasure hunt, our rally is ideal for families
Age : from 6 years old
Teams : from 2 pers. to 6 pers.
Good to know
Welcome is at our HQ in Dramont. Your team is given a backpack including everything needed to succeed in their challenge!
Each event takes place on foot and in total autonomy. The timing is a function of your pace.
You must be in possession of a personal vehicle to return to Agay or can be done from the Beach Club in July / August.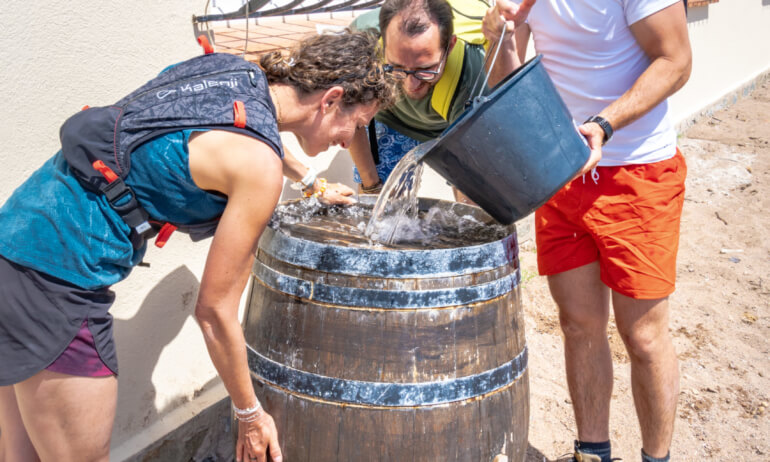 Presentation
If you are looking for an exciting outdoor activity with your kids, this treasure hunt is made for you! It is a multi-generational outdoor challenge that truly makes everyone happy!
Get ready for an amazing life-size escape game in Saint Raphael! This outdoor treasure hunt includes 7 exciting challenges. It is like a reality show where YOU are the hero!
A series of activities will allow you to uncover the 4-digit code to open a treasure chest. The first set of challenges take place on a rowboat, then if the weather allows, you will have to get wet to find additional clues. Games include the bucket-filler, boat boarding, and "the spider", plus an orienteering race.  Once you find the key, the treasure chest is all yours! I
Your best chance to be successful is to stick together and communicate! We guarantee this multi-generational half-day challenge will boost your adrenaline while you are having fun and enjoying the scenery.
Upon reservation you will be reminded of what to bring to maximize your
experience.
.
Recommended equipment
Water

Know how to swim

Swimsuit

Towel
Please bring some water, a swimsuit and a beach towel – swimming is required during summer (july/august)
You must provide your own transportation to the site
Where to find us ?
964 Boulevard de la 36ème division du Texas Saint-Raphael
Your reservation will be confirmed within a maximum of 24 hours.
Until then, it is in OPTION status.