STAND UP PADDLE BOARD RENTALS
Beach Club Agay
To sum up
Duration : 1h
Poids minim. : 15 KG
Teams : practice alone or more
Good to know
The paddle rental is open from June 4th to September 4th, by reservation.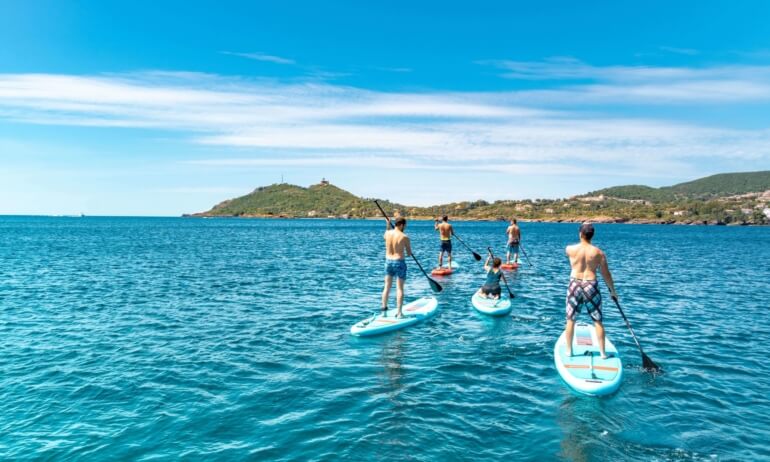 Presentation
If Stand Up Paddling has been on your bucket list, this is definitely the time and place to try it! The turquoise waters of the bay of Agay provide the perfect environment.
Stand-up paddle boarding or SUP, is a great way to get some exercise while enjoying the panorama! Glide along as you explore Mediterranean coves with the spectacular Massif de l'Estérel towering in the background. SUP touring provides a great opportunity to relax and check out the region from the aquatic
Recommended equipment
Swimsuit

Bath towel

Sunscreen

Water bottle

Water shoes
Bring swimsuit, towel, sun protection, sunglasses, bottle of water. Possibly water slippers
Where to find us ?
1334 Boulevard de la Plage saint-raphael
15 €
for one tradional paddle (1h)
Your reservation will be confirmed within a maximum of 24 hours.
Until then, it is in OPTION status.