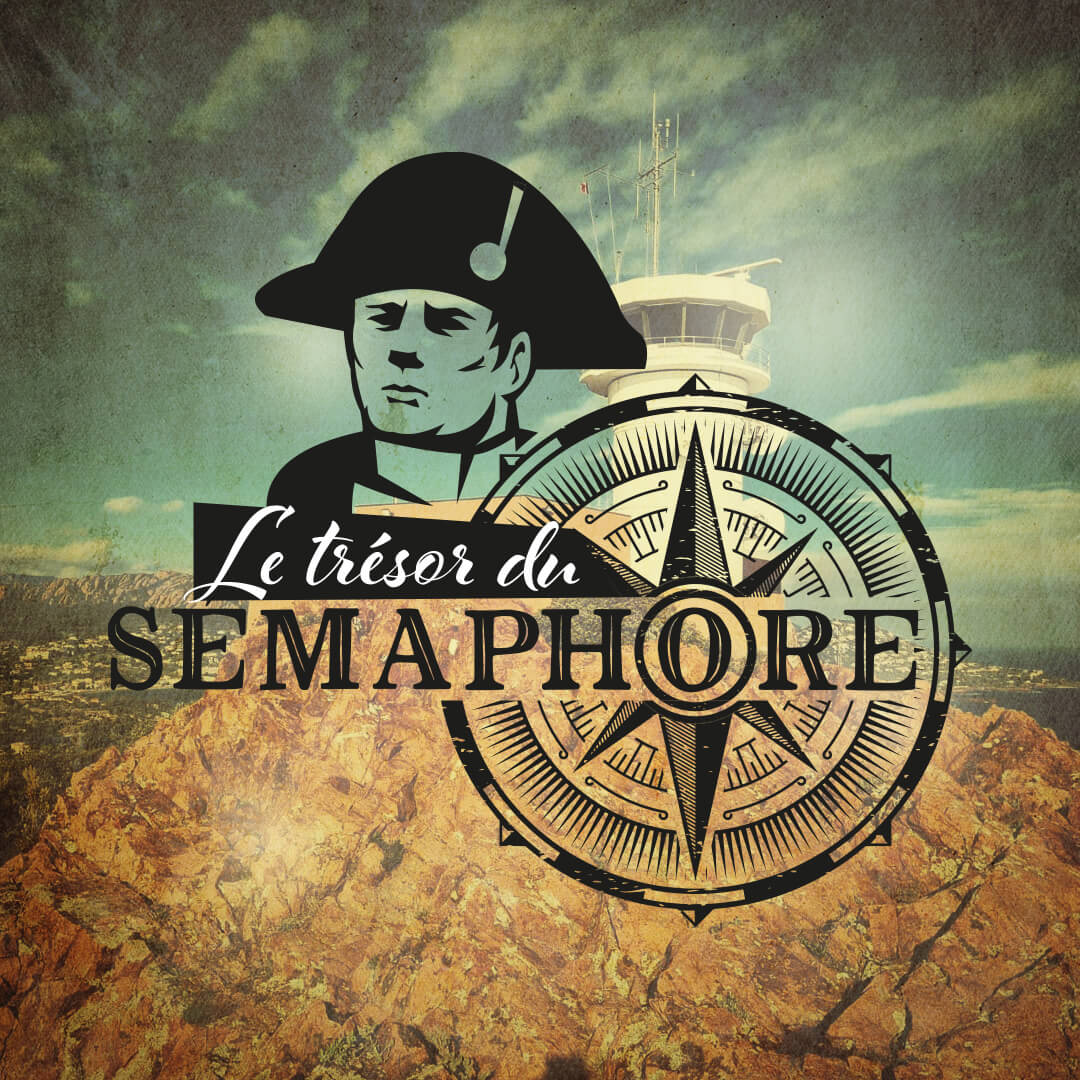 Semaphore's treasure
Discovery rallye
To sum up
Duration : 2h00
Theme : Treasure hunt "Napoléon"
Age : from 6 years old
Teams : De 2 to 6 pers. per team
Good to know
Reception is at our HQ in Dramont. Your team is given a backpack including everything needed to succeed in their challenge!
Each trial takes place on foot and in total autonomy. The timing is a function of your pace.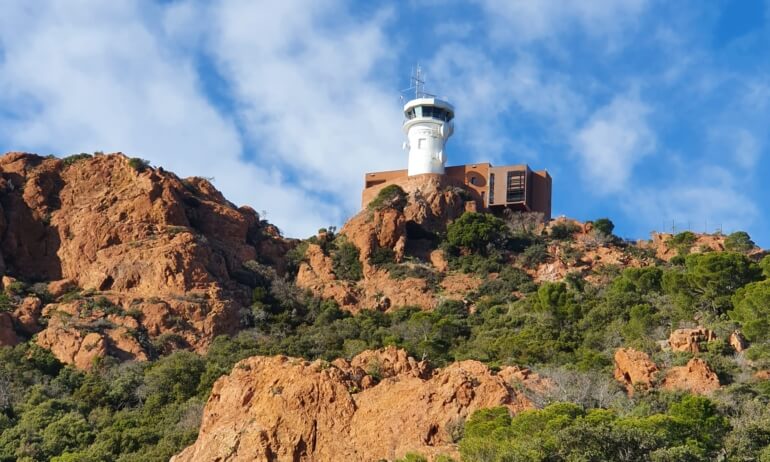 Presentation
Can you overcome all the trials to find Napoleon's lost treasure? A fun and mysterious hike awaits you at Cap Dramont! Let's go for the funniest hike!!
Come and challenge your friends or family during this pedestrian treasure hunt that will take you in the footsteps of the French Emperor Napoleon 1st. Your mission is to find the hidden package of Napoleon Bonaparte centuries ago.
The flight of the eagle or the hundred days, Napoleon's famous battles, to which will you turn to succeed in this challenge? Follow the map and go step by step to solve all the riddles. You will have to use your logic to complete your quest. Be careful, you will have to be vigilant to find all the clues!
On August 23, 1799, Napoleon Bonaparte left Egypt aboard the frigate the Muiron, miraculously escaping the British naval forces. He thus made a stop in Saint Raphaël, on October 9, 1799, before setting out to sea to reach his final destination: Paris. He then assigns his right hand, Marshal Murat, to camouflage a small special package in a place far from the passage and to note all the necessary indications on a map to find it in a few months. In 1804, Napoleon Bonaparte was crowned Emperor of the French and it was not until 10 years after that he was deposed and sentenced to exile on the island of Elba. He then decides to return to Dramont with the desire to get his hands on his treasure. But in vain ! Despite the card annotated by his right arm, it is badly damaged and Napoleon cannot find his package.
Discover or rediscover Cap Dramont as you have never seen it before. From the port of Poussaï to the top of the Semaphore, you will be amazed by it throughout your adventure. We are counting on you to carry out this task.
So ready for the challenge?
Ideally, we recommend that you form a team of no more than 6 people so that everyone can participate in the events. Compose several teams (4 teams maximum) to make this treasure hunt even more fun!
Recommended equipment
Water bottle

Sunscreen

Sneakers
Bottle of water, sunscreen, closed shoes and sunglasses.
Do not hesitate to take your swimsuit (in season) to enjoy a relaxing stop at the beach on your way!
Your reservation will be confirmed within a maximum of 24 hours.
Until then, it is in OPTION status.